Help your Employees Stay Healthy
Keep your employees healthy and productive and reduce healthcare costs and absenteeism with our yoga for corporate employees program.

Healthier employees, better business outcomes
Try MantraCare Wellness Program free
"*" indicates required fields
Meet MantraCare- The best ' yoga for corporate employees' program
We offer classes that are only available through us. We will teach you about the benefits of yoga, and how different types of yoga can help improve different conditions.
Addresses the root cause
The goal of our yoga for corporate employee programs is to help employees reduce stress, strain, and improve physical and mental well-being by addressing the source of the problem. The patients may access MantraCare's virtual consultations from wherever or whenever using a computer or smartphone with internet access.
Customized yoga program
At MantraCare, healthcare professionals and counselors educate staff about the value of yoga and make them feel at ease. Adopting new habits and a healthy lifestyle is required to avoid certain long-term illnesses. Each employee is assigned a unique regimen that considers personal needs.
Holistic program
The best way to get the most out of your self-care is to utilize a variety of techniques, such as yoga and meditation. MantraCare offers Self-awareness, self-education, and other resources that can help you increase energy, confidence, immunity, and digestion function. Our app provides exercises, asanas (poses), tools, lessons.
What is Yoga for corporate Employees Program?
The employees within a workforce of a company are the most significant assets of any organization. Helping them to be healthy and happy will also have a positive impact on their overall performance. Yoga for corporate employees program ensures that every employee takes very good care of themselves so he or she can work better in harmony with others, resulting in better productivity.
It is not possible for an employer to be able to monitor the health of every individual all the time. So what they can do is provide supportive resources like yoga classes, which will help workers discover happiness and keep them healthy.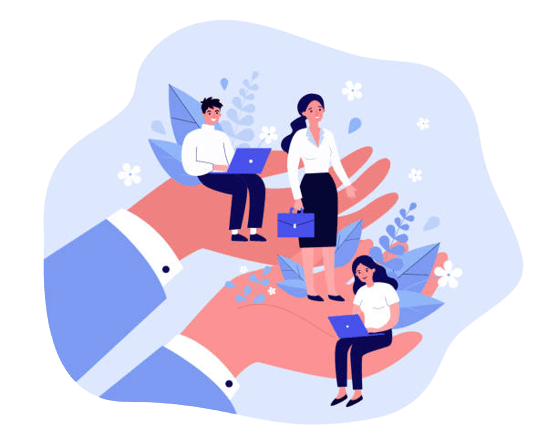 Yoga for corporate employees program provides a way for employers to focus on keeping their workforce healthy. For employers, it's important that employees are both physically longer lasting and more satisfied with their lives so they can perform better at work.
Yoga classes provided by MantraCare enable corporations to demonstrate leadership in employee wellness while supporting increased productivity, morale, and retention figures over time through improved physical and mental health benefits.
The main aim of this program is to improve employees' well-being. It helps them to work in a more relaxed and tension-free environment, thus increasing their productivity.
Yoga helps you stay physically and mentally fit by increasing your energy level. When we feel more energized and enthusiastic about what we do, then naturally our performance improves and we can give better output to the company that we work for.
Benefits of Yoga For Corporate Employees
It helps to improve breathing.

Training sessions help you build strength throughout the body as well as core stability.

Improve flexibility of various joints such as ankles, knees, back, etc.

You will be able to focus on tasks easily after practicing yoga exercises for the corporate employees' program.

To increase metabolism and boost immunity levels it is advised to practice yoga exercises on a daily basis.

When a person performs yoga under the guidance of an expert yoga trainer, they are able to get rid of various types of diseases such as obesity, stomach pain, constipation, etc.

Along with increasing your mental peace it also helps to reduce stress and tension in your body thus providing relief from day-to-day stress.
How does Employee Yoga Program work?
The MantraCare yoga for corporate employees program is conducted by certified and professional yoga trainers who know how to apply it with ease.
Our experts make sure that the entire session goes on smoothly and without any problems, so you can achieve your goals in a better way.
They help you understand each asana patiently and show the correct Yoga exercises with their step-by-step guide.
Yoga poses are explained with easy steps along with relevant pictures, which helps to perform various Yoga postures correctly at home too.
In order to address all of these issues, we have designed a customized course consisting of two phases: Workshop Activities & Online Education Platform.
MantraCare has created a unique education platform for employees to get more information on how Yoga can help them achieve their wellness goals.
The MantraCare Online Education platform allows you to learn from Yoga Asanas and Videos, PDFs, Audio programs and have Q&A with our expert trainers.
Our program is based on 5 key yoga modules: Pranayama, Mudras & Bandhas, Yoga Nidra, Classical postures of Yoga & Meditations.
With a complete understanding of what all poses are available in this course of online education, we have designed three different levels on the basis of which anyone can select his/her level as per their convenience.
Level 1: Foundation Level
In the first level, you will be taught about basic breathing practices that will awaken your physical and mental strength.
You will also be introduced to Kundalini Yoga, which is very helpful in increasing blood circulation through all the main organs of our body. By doing this you can easily control your stress levels effectively.
The first level comprises 9 modules that take care of various issues like weight management, anxiety, depression, etc. Each module consists of informative content including pre & post-test to make sure you are performing all the things correctly.
Level 2: Intermediate Level
This level builds on the foundation provided in Welcome Class by incorporating elements such as Introspection (I), Nutrition (N), Exercise (E), and Environment (E).
In addition to the education program from the welcome class, there is special content on Kundalini Yoga Nidra that will help you to calm your mind and experience deep relaxation.
The effects of Nidra yoga are far-reaching making you more peaceful, healthier, and happier.
This level consists of 7 modules with interactive material including pre & post-test.
Level 3: Advanced Level
This final level includes Access Consciousness-related topics like Tools for Transformation, Wealth Consciousness, etc., which act as icing on the cake. This online education course also contains affirmations, visualizations along with various other tools that access consciousness provides to its users.
The advanced level is composed of 5 modules covering all essentials including pre & post-test for my personal development plan.
Our clients have experienced a favorable return on their employee health investment. We assisted them in making better and happier workplaces, resulting in enhanced production and morale, as well as lower absenteeism and higher retention.
Achieved good Health
IT Company
Reported increase in productivity
FMCG Company
Saved in health care costs
Hospitality Company
100+ Companies across the World trust MantraCare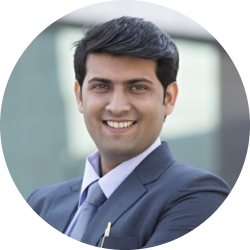 "Every single person I spoke with during the Mantra Care Employee Yoga Program was extremely kind, considerate, and empathetic to my needs. I was treated with care from beginning to end, from the answering service to the counseling team. I felt as if I was in the perfect location to get help, and thank you very much for that."
Kevin, Vice President HR
Global IT Services Company
MantraCare - One stop Wellness Solution
Frequently Asked Questions