Our mission is to provide effective employee wellness programs to promote healthy lifestyles and improve workforce productivity.
Mantra Care Wellness is a company that specializes in employee wellness programs. We work with businesses of all sizes to create custom wellness programs that fit the needs of their employees. Our programs are designed to promote healthy lifestyles and prevent chronic diseases.
How Mantra Care Wellness Can Assist You
People often have numerous concerns when it comes to their health and well-being. It can be difficult to maintain a healthy lifestyle with all of the stress that daily life brings. Mantra Care Wellness is here to help you with all of your wellness needs so that you can live a happy and healthy life.
Mantra Care Wellness wants to eliminate all of the stress that you have when it comes to the employee's productivity and health. We achieve this by providing a number of services that will help to improve the well-being of your employees.
We understand that every individual is different and that not everyone will have the same needs when it comes to their health. This is why we offer a variety of services so that you can choose what is best for you and your employees.
Some of these services include health screenings, fitness classes, and nutrition counseling. We also provide support for employees who are dealing with chronic health conditions. Our goal is to help employees live healthier lives and be more productive at work. Because we know that healthy employees are good for business.
MantraCare Wellness is a company that is passionate about employee wellness and committed to providing programs that promote healthy lifestyles and improve productivity. Our goal is to create a culture of wellness in the workplace by providing resources and support to employees. 
What sets us apart:
We customize our wellness programs to meet the needs of each individual employee. Our online platform provides employees with access to their personalized wellness plans, tracking tools, and resources. Also, our team of certified wellness coaches is available to provide support and guidance.
We offer on-site services at our clients' workplaces, including health screenings, fitness classes, and educational workshops. Our on-site services are designed to make it convenient for employees to participate in wellness activities and improve their health.
Mantra Care Wellness creates a supportive environment for employees to make healthy lifestyle changes. Our programs are based on the latest research and evidence-based practices. Also, we offer incentives and rewards to motivate employees to participate in our wellness programs.
MantraCare Wellness is the future of personalized health Care
We continue to shape the future of health care and provide quality medical help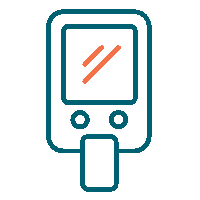 Diabetes
We use a mix of a healthy diet, exercise, and medicine to control diabetes. Our diabetic treatment experience is superior to traditional in-person treatment since it is more economical, individualised, and less medication-dependent.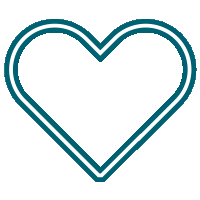 Hypertension
Hypertension puts people at risk for heart attacks, strokes, and even death. Hypertension is treated with online care, a balanced diet, and exercise.




Behavioral health
With adequate counsel and attention, Mantra Care's therapists assist you in finding a solution to your problem. To improve your mental health, try our app-based or online approach.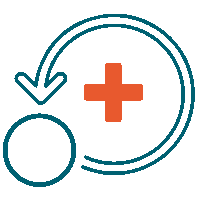 Primary Care
Our primary care service seeks to detect risk factors in patients, conduct extensive investigation into their medical history, and provide appropriate primary health care.



MantraCare Wellness is a part of MantraCare – a global healthcare service provider. We have pioneered an online health platform that can treat chronic health conditions. Here are our other sites providing different health services- DiabetesMantra- online diabetes treatment, EyeMantra- best eye hospital (Cataract Surgery, Lasik Surgery, Lasik Surgery Delhi), TherapyMantra- online therapy, MantraCare India- Surgical Hospital, PhysioMantra- Online Physiotherapy, YogaMantra- online yoga programs, EyeMantra Foundation- charitable eye foundation, Mantra.Care- employee health insurance, HerMantra- online pcos treatment, FitMantra- online fitness program, OCDMantra- online ocd treatment, Psychologist Near Me , EyeMantra opticals- Best Optical store