Help your Employees Treat PCOS
Keep your staff happy and healthy with PCOS at work. You'll decrease healthcare costs, absenteeism, and improve productivity in your company.

Healthier employees, better business outcomes
Try MantraCare Wellness Program free
"*" indicates required fields
Meet MantraCare  – The best Corporate PCOS program
At work programs, we provide a unique and fully online PCOS treatment model. Your workers can get help for PCOS treatment via an online consultation with occasional virtual check-ins & teleconsultations.
Addresses the root cause
The usage of yoga and meditation is beneficial in certain situations, especially when a woman's body is dealing with PCOS. In case you have any queries or questions regarding the article above please don't hesitate to contact us.
Customized Employee PCOS program
MantraCare healthcare specialists and counselors break the stigma surrounding problems like PCOS, making employees feel at ease. Adopting new behaviors and a healthy lifestyle is required to cure PCOS. Each employee receives a unique plan based on his or her specific requirements.
Holistic program
Self-awareness, self-improvement, and several resources are available to assist with treating PCOS symptoms through MantraCare. The app has workouts, tools, lessons, and a community to help employees manage their PCOS.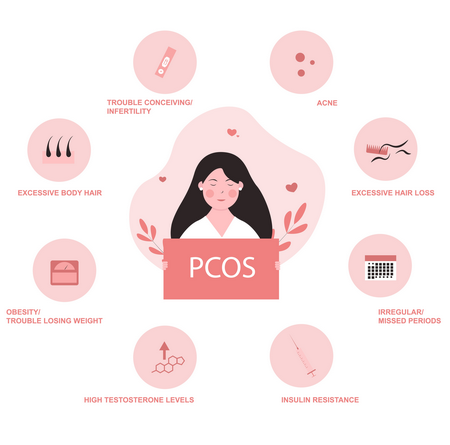 What Is an Employee PCOS Program?
By becoming involved in your employee's health, you can help them to take control of their PCOS symptoms and live a healthier life. This type of program will include education about PCOS, nutritionist referrals, exercise tips, seminars for mental/emotional support, yoga classes or pilates classes, optional weight loss programs through Jenny Craig or Weight Watchers (paid by employer), work-life balance programs, etc.
Employees are introduced to other women with PCOS who are successful at managing the condition. The retreat is held over a weekend so that employees do not have to use vacation time or be absent from work. During this time employees gain emotional strength and take part in team-building activities. At this retreat, they also gain knowledge on how to minimize their symptoms and feel better by taking control of their diet, quitting smoking, getting regular exercise, reducing stress, and integrating relaxation techniques such as yoga or massage into their daily life.
Employees also learn about nutrition, supplements and the importance healthy eating plays when dealing with PCOS. They meet with a local nutritional counselor who will help design a menu for each individual according to her specific metabolic needs. Each woman brings a 3-day food record of what she eats every day at work. Then they sit down together and review this information so that employees can get ideas on how to improve their diet.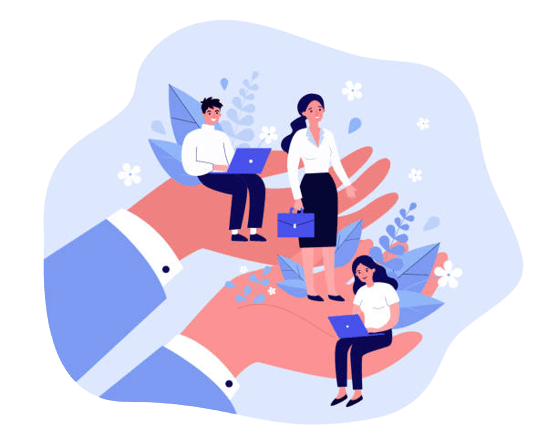 How Does Employee PCOS Program Work?
When employers offer an Employee PCOS program, the following usually happens:
Shock and disbelief – Employees are shocked when they hear that their company offers this service. They had no clue that companies did this.

Excitement – When employees realize that their employer cares about them enough to help them through a tough time like this, they become very excited. This is the first step of the employee's journey towards taking control of her PCOS symptoms and living healthy.

Relief– Once employees begin thinking about how much money it takes for doctor visits each month on top of all the money spent on over-the-counter medications without seeing results, they feel better knowing there is something else they can do for help with PCOS.
Benefits Of Employee PCOS Programs Work
Employees feel more in control of their PCOS symptoms by learning to combat them through healthy eating, quitting smoking, and regular exercise.

Employee health statistics improve due to weight loss achieved from a Jenny Craig or Weight Watchers program if they qualify.

Employee productivity increases when they start feeling better because of improved sleep habits and reduction of stress.

Healthcare costs decrease due to the reduction of symptoms.

Employees get into shape by participating in fun exercise or yoga classes at the workplace (paid for by the employer).

Employee morale increases because they work with other women who know exactly what they are going through and can provide emotional support.

Management gains increased loyalty from employees.

Return on investment is achieved due to reduced absenteeism, presenteeism rates, health care costs, turnover rates among employees.
Most of our clients got a positive ROI on their employee health investment. We helped them make healthier and happier workplaces, leading to improved employee productivity, improved employee morale, Lower absenteeism & Higher retention.
Reported increase in productivity
FMCG Company
Saved in health care costs
Hospitality Company
100+ Companies across the World trust MantraCare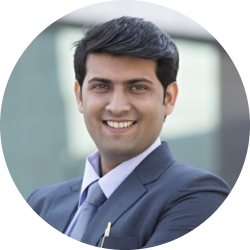 "MantraCare has enabled many individuals from across the business to express their gratitude for the substance on MantraCare. They have a very driven staff that gives all of the tools necessary for treating PCOS, such as treatment advice and drugs, making them an ideal partner to work with."
Kevin, Vice President HR
Global IT Services Company
One stop Employee Wellness solution
MantraCare is comprehensive and affordable, and fits the bill for both large and small businesses.  With our 10+ employee wellness programs, MantraCare is the only corporate wellness benefit program you will ever need: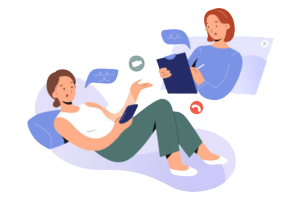 Online Therapy
Therapy  improves employee well-being by reducing stress and anxiety, developing more mindfulness, and promoting better sleep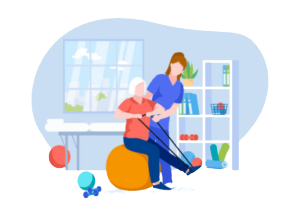 Physical therapy
Physical therapy programs  alleviate common pains such as back pain or neck, with help of online physical therapist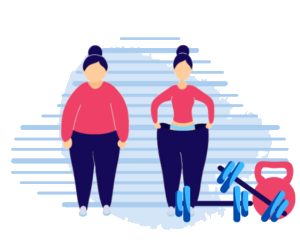 Weight Control
Weight management programs specifically focus on helping employees achieve a healthy weight with a healthy body.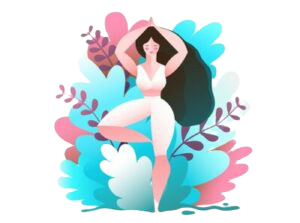 Yoga
Yoga & Fitness classes are a versatile tool that can address physical, mental, and social well-being. Encourage Yoga during the workday.
De-Addiction
Tobacco or Alcohol cessation programs can help nearly one out of every four employees get rid of unhealthy lifestyle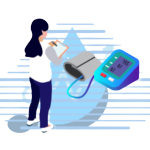 Hypertension
Given their significant impact on employee productivity and wellbeing, several companies have started hypertension programs.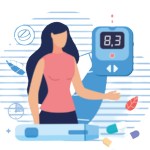 Diabetes Reversal
Diabetes is a lifestyle disorder that can be cured via positive changes in diet and exercise routine. It affect over 25% of all workforce.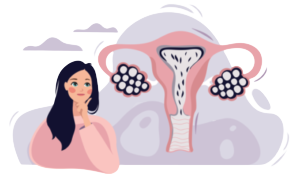 PCOS
Considering women make up nearly half of corporate workforce, it's important for employers to focus on women's health issues.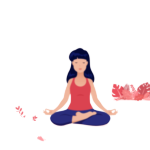 Meditation
Fitness classes do not necessarily need to be limited to physical fitness.  Guided meditation sessions are great ways to improve well-being.
Stepathon
Join The Movement For Movement Get Healthier, Happier & More Productive
Frequently Asked Questions