Let Your Employees Reverse Their Diabetes
Join hands to keep your employees healthy and productive, thereby reducing their healthcare costs. Also, ensure less absenteeism with our employee diabetes reversal program.
Healthier employees bring better business outcomes
Try MantraCare Wellness Program free
"*" indicates required fields
Presenting Mantra Care – The best Employee Diabetes Reversal program
We provide a unique and fully online method for treating diabetes in the workplace. Your employee's diabetes is managed online via regular virtual check-ins and teleconsultations.
Real, proactive health coaching
MantraCare members are matched with a professional health coach for one-on-one coaching and support.
Continuous Remote Medical Care
Individualised programs and customised treatment plans that are 100% virtual provide care, whenever and wherever patients need it. Our technology-enabled approach enables diabetes management without the use of medications.
The diet of a typical Mantra Care client consists of high carbs/fat intake. Carb/fat restriction has been shown to be effective and long-lasting. Each individual is treated individually, according to his or her lifestyle and preferences.
What is Employee Diabetes Reversal Program?
Employee Diabetes Reversal Program (EDRP) is a 12-week program that helps employees with diabetes to reverse their condition. The EDRP has been proven to be an effective and efficient way to manage diabetes, improve health outcomes, and reduce the cost of care for employees with this chronic illness.
According to a recent poll, over 60% of workers have diabetes or other chronic health conditions. Companies spend 35 percent less productivity, 40 percent more healthcare costs, and 45 percent more absenteeism as a result of employee diabetes reversal programs. Employee Diabetes Reversal programs help you reduce this productivity loss by keeping your employees healthy and productive. Because of their significant impact on employee productivity and well-being, many businesses all around the world have started diabetes reversal initiatives.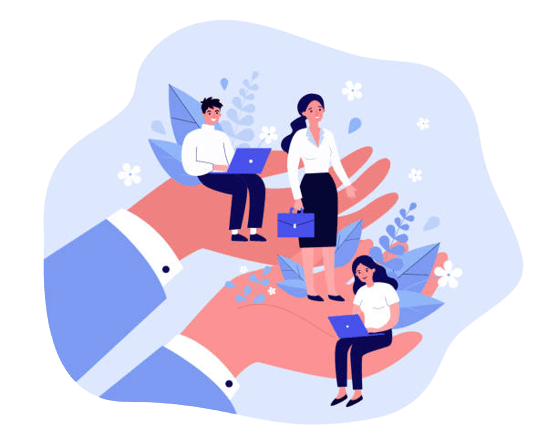 How does Employee Diabetes Reversal Program work?
The Employee Diabetes Reversal Program is divided into three phases: assessment, intervention, and maintenance.
During the assessment phase, participants are given a personalized treatment plan based on their individual needs.

The intervention phase focuses on teaching participants how to make healthy lifestyle changes that will help them reverse their diabetes.

In the maintenance phase, participants continue to receive support and guidance as they work to maintain their diabetes reversal.
Benefits of the Employee Diabetes Reversal Program
There are many benefits to enrolling in the Employee Diabetes Reversal Program, including:
Improved health outcomes:

 The EDRP has been shown to improve health outcomes for employees with diabetes.

Reduced cost of care:

The EDRP can help reduce the cost of care for employees with diabetes.

Greater control over diabetes:

The EDRP helps participants gain greater control over their diabetes, which can lead to improved quality of life.

Improved work productivity:

Employees who participate in the EDRP often report improved work productivity and reduced sick days.

Personalized treatment plan:

 Participants in the EDRP receive a personalized treatment plan based on their individual needs.

Support and guidance:

The EDRP provides participants with support and guidance throughout the program.
What are the eligibility requirements?
To be eligible for the Employee Diabetes Reversal Program, you must be an employee of a participating organization and have been diagnosed with type II diabetes within the last five years.
Our clients have experienced a favorable return on their employee health investment. We assisted them in making better and happier workplaces, resulting in enhanced production and morale, as well as lower absenteeism and higher retention.
Diabetes-specific medications Eliminated at one year
100+ Companies across the World trust MantraCare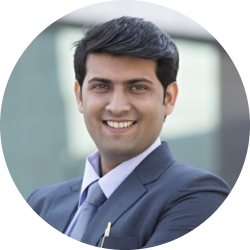 "Every single person I spoke with at the Mantra Care Employee Diabetes Reversal Program was incredibly nice, thoughtful, and empathetic to my demands. From the answering service to the counseling team, I was treated with care. I felt as if I was starting in the right place to get help, and I thank you very much."
Kevin, Vice President HR
Global IT Services Company
One stop Employee Wellness solution
MantraCare has you covered, whether you have 10 employees or more. We provide affordable healthcare coverage for both large and small businesses. With 10+ employee wellness programs, MantraCare is the only one – stop corporate wellness benefit program you'll ever need!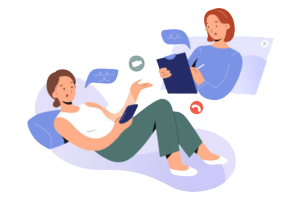 Online Therapy
Therapy  improves employee well-being by reducing stress and anxiety, developing more mindfulness, and promoting better sleep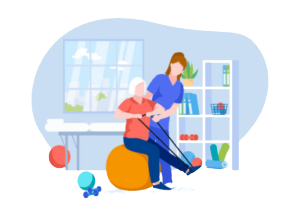 Physical therapy
Physical therapy programs  alleviate common pains such as back pain or neck, with help of online physical therapist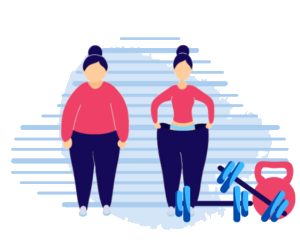 Weight Control
Weight management programs specifically focus on helping employees achieve a healthy weight with a healthy body.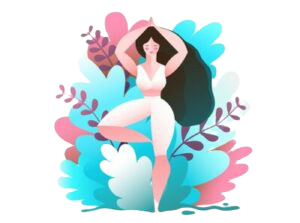 Yoga
Yoga & Fitness classes are a versatile tool that can address physical, mental, and social well-being. Encourage Yoga during the workday.
De-Addiction
Tobacco or Alcohol cessation programs can help nearly one out of every four employees get rid of unhealthy lifestyle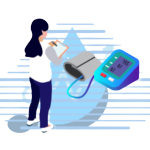 Hypertension
Given their significant impact on employee productivity and wellbeing, several companies have started hypertension programs.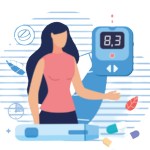 Diabetes Reversal
Diabetes is a lifestyle disorder that can be cured via positive changes in diet and exercise routine. It affect over 25% of all workforce.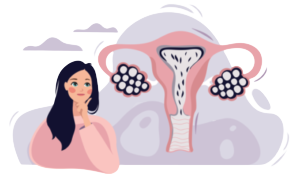 PCOS
Considering women make up nearly half of corporate workforce, it's important for employers to focus on women's health issues.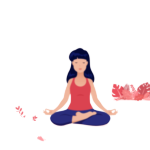 Meditation
Fitness classes do not necessarily need to be limited to physical fitness.  Guided meditation sessions are great ways to improve well-being.
Stepathon
Join The Movement For Movement Get Healthier, Happier & More Productive
Frequently Asked Questions