Help your Employees Stay Fit
Keep your employees healthy and productive & reduce healthcare costs and absenteeism with our employees fitness programs.
Healthier employees, better business outcomes
Try MantraCare Wellness Program free
"*" indicates required fields
Meet MantraCare  – The best Corporate Employee Fitness program
We provide a unique and 100% online approach to workplace fitness programs. With online virtual check-ins & teleconsultations, your employees may get consultations for improving their health and staying fit every day.
Addresses the root cause
MantraCare's employee fitness programs target the source of the problem and offer assistance to help employees improve their health. Virtual consultation is available 24 hours a day, 7 days a week through MantraCare trainers.
Customized Employee Fitness Programs
It is possible to improve one's physical health and well-being by adopting new habits and a healthy lifestyle. MantraCare consultants give assistance for incorporating healthful behaviours into your daily routine. Each employee receives a unique plan based on his or her specific requirements.
Holistic program
The ultimate goal of our health and fitness program services is to assist you in achieving good health and staying healthy for the long term. Our mobile software has features such as workouts, diet plans, tools, and goal-setting lessons to help employees get fit.
What Is an Employee Fitness Program?
An employee fitness program is an initiative to encourage and enable employees to adopt a healthier lifestyle. Employees may keep in shape throughout the year without having to spend much time or money by participating in corporate-sponsored activities such as yoga, aerobics, and dance lessons. Over 70% of all health care costs in the United States and many other countries are attributed to unhealthy lifestyles.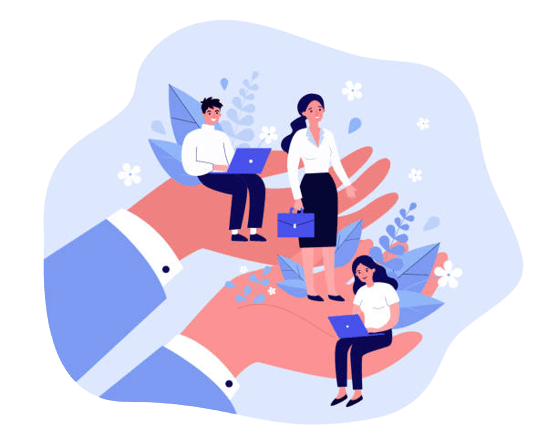 What Are The Benefits Of the Employee Fitness Program?
It is a known fact that the incidence of diseases such as diabetes, heart failure, and many types of cancer is on the rise. This indicates that employees are not getting enough regular exercise or can't afford healthy food items from their budget.
These problems can be overcome by introducing a company-sponsored employee wellness program offering services such as nutrition counseling and disease management. There are many benefits to implementing an employee fitness program including:
Healthy employees who enjoy life

Decreased absenteeism due to sickness or injury

Reduced health care costs for employers over a period of time
Since everything we do today has become online, it makes sense to offer online employee wellness solutions. The best part is that these services are not expensive and can be offered to employees in all parts of the world.
How does the Employee fitness program work?
The Fitness coaches communicate directly with the participants' employers, collect data about the company's demographics, health metrics and insurance claims. The Fitness Coaches then create a 90 day fitness plan that takes into account any injuries or physical conditions that may impact an individual's ability to engage in certain activities.
They will also help you choose your fitness goals (such as weight loss/fat burning, muscle building etc.) based on what works best for you!  Each participant receives a custom workout program; all of our workouts are personalized to ensure proper form and technique is followed throughout each exercise.  Fitness Coaches keep participants accountable by providing regular weigh-ins via phone calls and text messages.
How Is MantraCare Different?
Many companies provide online fitness coaching, but very few do it successfully. There are many reasons for this failure including lack of support from the top management, lack of resources, and poor employee buy-in among others.
MantraCare takes a unique approach by providing customized virtual consultations with its team of experienced trainers who know how to get positive results quickly. Employees can access their trainer's guidance 24/7 through teleconsultations and follow the prescribed diet plans and workout routines on their own time without having to spend any extra expense or commute to gym classes every day.
Most of our clients got a positive ROI on their employee health investments. We helped them make healthier and happier workplaces, leading to improved employee productivity, improved employee morale, Lower absenteeism & Higher retention.
Achieved fitness goal
IT Company
Reported increase in productivity
FMCG Company
Saved in health care costs
Hospitality Company
100+ Companies across the World trust MantraCare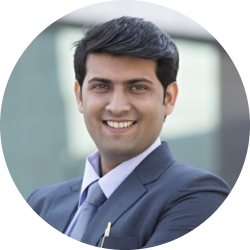 "People across the company have told me how much the MantraCare content has helped them in maintaining their health. They have a driven team that provides all of the tools, including customized diet plans and exercise routines, as well as lifestyle changes required for employee wellness and good health!"
Kevin, Vice President HR
Global IT Services Company
One stop Employee Wellness solution
MantraCare is comprehensive and affordable, fits the bill for both large and small businesses. With our 10+ employee wellness programs, MantraCare only corporate wellness benefit you will ever need: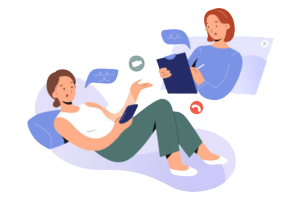 Online Therapy
Therapy  improves employee well-being by reducing stress and anxiety, developing more mindfulness, and promoting better sleep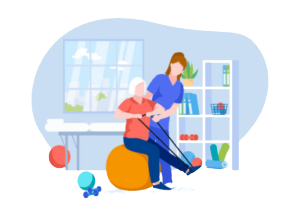 Physical therapy
Physical therapy programs  alleviate common pains such as back pain or neck, with help of online physical therapist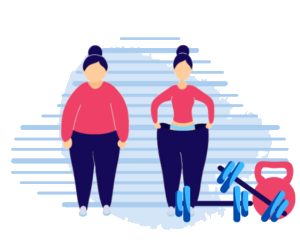 Weight Control
Weight management programs specifically focus on helping employees achieve a healthy weight with a healthy body.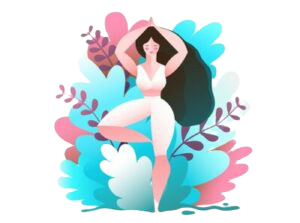 Yoga
Yoga & Fitness classes are a versatile tool that can address physical, mental, and social well-being. Encourage Yoga during the workday.
De-Addiction
Tobacco or Alcohol cessation programs can help nearly one out of every four employees get rid of unhealthy lifestyle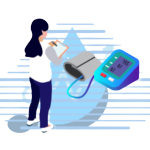 Hypertension
Given their significant impact on employee productivity and wellbeing, several companies have started hypertension programs.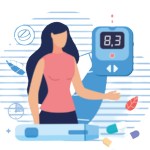 Diabetes Reversal
Diabetes is a lifestyle disorder that can be cured via positive changes in diet and exercise routine. It affect over 25% of all workforce.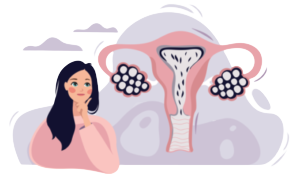 PCOS
Considering women make up nearly half of corporate workforce, it's important for employers to focus on women's health issues.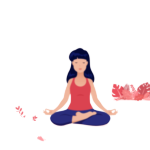 Meditation
Fitness classes do not necessarily need to be limited to physical fitness.  Guided meditation sessions are great ways to improve well-being.
Stepathon
Join The Movement For Movement Get Healthier, Happier & More Productive
Frequently Asked Question's