Help your Employees Quit Smoking
Keep your employees healthy and productive & reduce healthcare costs and absenteeism with our smoking cessation programs.
Healthier employees, better business outcomes
Try MantraCare Wellness Program free
"*" indicates required fields
Meet MantraCare  – The best Corporate Smoking Cessation program
We offer a unique and completely online workplace smoking cessation strategy. Consultation for quitting smoking is available through our website, with regular virtual check-ins and teleconsultations.
Addresses the root cause
The majority of people smoke as a result of stress. MantraCare's employee health programs assist workers in reducing stress and eradicating the underlying cause. When and where needed, MantraCare counselors provide virtual consultations through the internet.
Customized quit smoking plan
At MantraCare, healthcare experts and counselors break the taboo surrounding smoking and make employees feel at ease. It takes adopting new behaviors and a healthy lifestyle to quit smoking. Each employee is assigned a unique strategy based on their unique requirements.
Holistic program
Self-knowledge, self-improvement, and a number of resources to help you quit smoking are all available through MantraCare. Our app includes activities (Breath into stress, FiveFinger), tools (goal setting, Habit loop), lessons, and a community to assist workers in quitting addictions.
What is the Smoking Tobacco Cessation program?
MantraCare smoking cessation program is a counselor-guided online support system that helps employees quit smoking via teleconsultation. This complete program addresses the root cause of why people smoke, provides customized quitting strategies, has an interactive community of like-minded people who are quitting together, and offers immediate incentives for quitting. The program is backed by research on its positive impact on the overall health & productivity of employees. This ensures that the companies can benefit from improved absenteeism rates, better performance at work due to increased concentration levels, and improved overall well-being thus resulting in healthier bottom line numbers.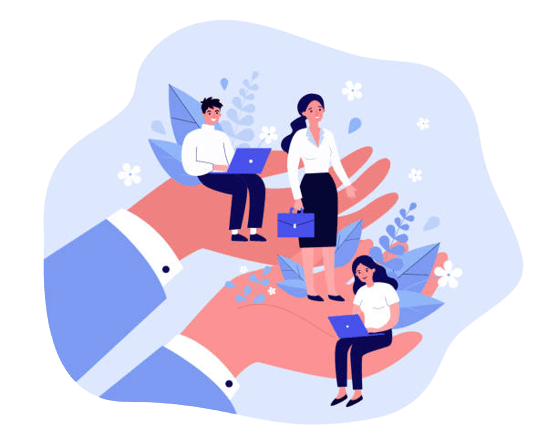 Mantracare is one of the most effective smoking cessation programs available online today as it helps shift the focus from quitting smoking to quitting addictions. The smoking cessation program helps employees quit smoking by changing their mindset and shifting their focus from cigarettes to achieving goals and new healthy habits.
During the program, you will:
Learn how stress is related to smoking and learn techniques to overcome stress.

Have regular teleconsultations with counselors for quitting addictions & follow-up support.

Gain knowledge of quitting addictions through our free lessons, activities, and resources on the app.
Benefits of Employee smoking cessation program at the workplace
Reduce smoking-related healthcare costs by up to 5 times.

Increase productivity & retention rate.

Lower absenteeism rate.

Improve the mental health of employees.

Reduce bad breath, body odor, stains on fingers, and smoky smell at home or in the car.

Stop secondhand smoke-related illnesses among your co-workers.
Most of our clients got a positive ROI on their employee health investment. We helped them make healthier and happier workplaces, leading to improved employee productivity, improved employee morale, Lower absenteeism & Higher retention.
Reported increase in productivity
FMCG Company
Saved in health care costs
Hospitality Company
100+ Companies across the World trust MantraCare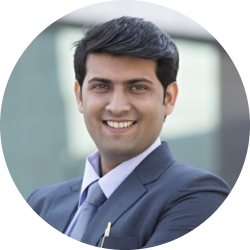 "Every single individual I spoke with throughout the Mantra Care Employee Smoke Cessation Program was incredibly nice, considerate, and sensitive to my needs. From the answering service to the counseling team, I was treated with care from beginning to end. I felt as if I had arrived in the ideal location to get aid, and thank you very much for that."
Kevin, Vice President HR
Global IT Services Company
A one-stop Employee Wellness solution
MantraCare is comprehensive and affordable and fits the bill for both large and small businesses. With our 10+ employee wellness programs, MantraCare is the only corporate wellness benefits program you will ever need: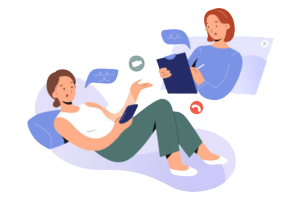 Online Therapy
Therapy  improves employee well-being by reducing stress and anxiety, developing more mindfulness, and promoting better sleep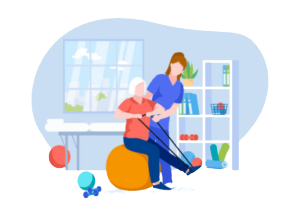 Physical therapy
Physical therapy programs  alleviate common pains such as back pain or neck, with help of online physical therapist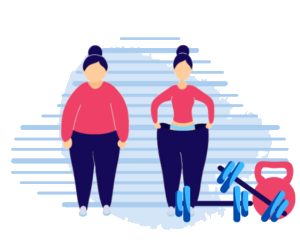 Weight Control
Weight management programs specifically focus on helping employees achieve a healthy weight with a healthy body.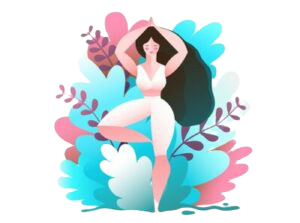 Yoga
Yoga & Fitness classes are a versatile tool that can address physical, mental, and social well-being. Encourage Yoga during the workday.
De-Addiction
Tobacco or Alcohol cessation programs can help nearly one out of every four employees get rid of unhealthy lifestyle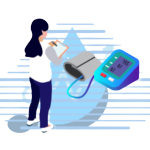 Hypertension
Given their significant impact on employee productivity and wellbeing, several companies have started hypertension programs.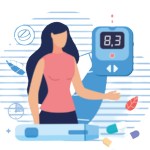 Diabetes Reversal
Diabetes is a lifestyle disorder that can be cured via positive changes in diet and exercise routine. It affect over 25% of all workforce.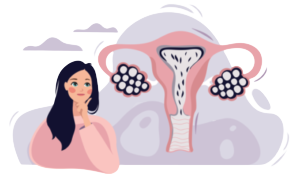 PCOS
Considering women make up nearly half of corporate workforce, it's important for employers to focus on women's health issues.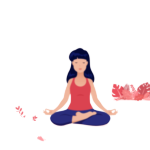 Meditation
Fitness classes do not necessarily need to be limited to physical fitness.  Guided meditation sessions are great ways to improve well-being.
Stepathon
Join The Movement For Movement Get Healthier, Happier & More Productive
Frequently Asked Questions